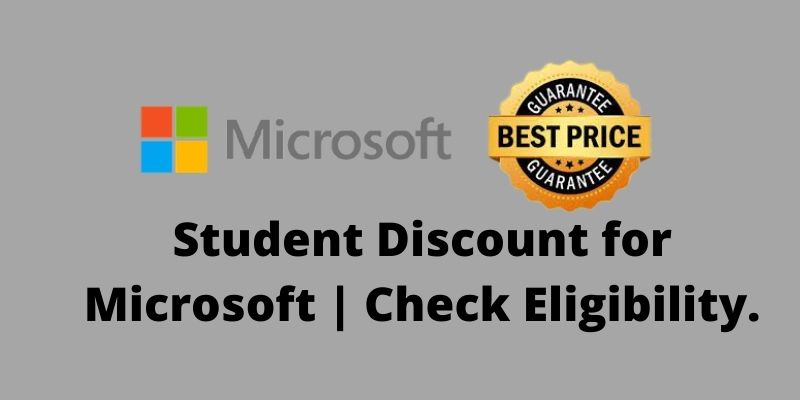 This article will show you how to Get Student Discounts on Microsoft Software. College students can save money on Microsoft programs with an education discount. How does this work?
The most useful Microsoft software programs you'll use at college could come with special academic discounts. How can students (and educators) save money on regular prices, who is eligible and how much could you save?
Using Student Discounts on Microsoft Software for  Academic Editions
Deals can be accessed via targeted Microsoft websites operating on a country-specific basis. International sites can be accessed from the primary US Education hub. The last thing you want to do is use a pirated copy of your operating system or other microsoft product. 
Each site has links to products, discounts, and programs for students and educators. You may be able to buy at a reduced rate from the company itself, or, in some countries, you may be directed to a partner site.
Using College or Reseller Deals to Buy Discounted Software
It's common for colleges to offer discounts on software, especially in the United States. Partner sites such as the On The Hub Network and Journey Ed are also worth investigating for deals.
If you are studying outside of the US, do still check for special college-based offers as these are sometimes available, either through a partnership with Microsoft or with a third-party reseller. UK and international students may also qualify for periodic special offers from Microsoft if they are members of NUS Extra or ISIC.
Who is Eligible for Student Software Discounts?
Microsoft discounts products for both students and educators and you need to prove your academic status to qualify for a deal. In the United States, you must provide a valid email address (either .edu or an accepted alternative) and you must be enrolled in a US educational institution with a minimum of a 0.5-course credit. In some cases, you may need to provide proof of enrollment.
Similar proof of status will be required if you are studying outside of the US. Students in the UK, for example, will need some form of recognized .ac email address and will need to meet certain course and/or contact time standards. Qualifying criteria may vary here depending on whether you are on a Higher or Further Education course.
What Kinds of Academic Discounts Does Microsoft Offer?
These deals are usually given across a range of software programs, e-learning products, and certifications. Actual savings vary depending on your location, seasonal factors, and the release of upgrades/updates. Core discounts are generally offered on products such as Windows and Office (for both PCs and Macs).
For example, students in the US can purchase Office Professional Academic at an estimated retail price of $79.95 and Office for Mac Academic at $99.95. In the UK, these programs are currently both being discounted at £49.99 each.
Things to Consider Before Choosing School Software Deals
If you want to buy software for your current laptop, PC, or Mac, then this kind of student discount may be the simplest and cheapest route to take. If you're given a choice of the seller, keep in mind that it may be worth checking out all available options as there can be some variation in prices.
If, however, you need both a computer and software, then you should also investigate student laptop deals. These may come with the programs you need pre-loaded or at a preferential price. This may give you a better deal than buying them separately, even with Microsoft discounts. If, however, this will cost you more, then investigate making separate purchases to save as much money as possible.
Conclusion
There are a lot of good choices and ways to save money on at the Microsoft Software with Student discounts and other methods.