One good way of saving money is making use of old discarded things such as your old tablet. Some of us may have an old tablet sitting around and it's likely lying around because it doesn't have a high-resolution screen, fast processor, etc and it ends up lost or forgotten. But wait, there is good news – there are still plenty of good uses for that old tablet.

Old Tablet = New Digital Picture Frame
Even if you have never owned a digital picture frame, you might be surprised to know that a new digital picture frame with decent resolution can cost up to $100. Well, take that old tablet and convert it into a high-end digital picture frame. This conversion to a digital picture frame can be accomplished easily. Simply buy an inexpensive traditional pop-up stand at your neighborhood Dollar Store, Walmart, Target, etc. Next, go to your app store or app marketplace and download a digital frame app by searching "digital photo frame" and you should find a lot of apps to suit this purpose. Finally, load the pictures of your family or friends and you've got yourself a snazzy high resolution new digital picture frame. Now sit back and enjoy the memories.
Old Tablet = Second Screen

Use your old tablet and set it up as a second screen! Your new second screen will increase your productivity at work and at home. You can keep notes with a simple note-taking app like Simplenote. You can also use a bookmarking tool as a reference for pages that you wanted to look up or password notes so you don't forget them. If you have an iPad there are applications that actually let you use it as a second monitor. One app that is interesting and highly rated is in the iOS store and it's called "Sidecar".
Old Tablet = Second Phone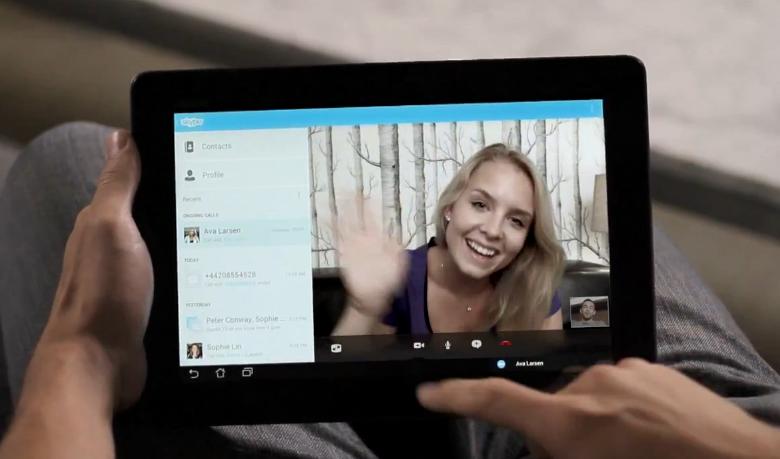 Both iPad and Android tablets support Skype to make phone calls. Both of these apps are free but remember there is a cost for international calls. You can talk with voice like a traditional phone call or face to face chat (which is like FaceTime). By using a tablet you actually get a nice big screen compared to your phone while at the same time being lighter to hold.
Old Tablet = Car Navigation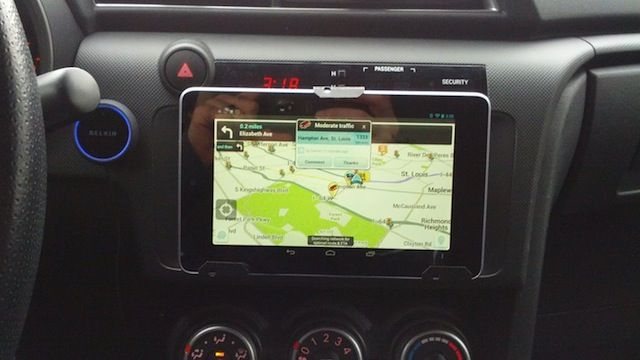 You probably already use your cell phone for navigating around town. But did you know you could use your tablet as navigation as well? You might need to check to make sure that your tablet has GPS built-in. Also, you want to make sure that you are connected to Wi-Fi or your phone's hotspot. One thing about the table is which I do appreciate is the large display so I can see the entire map more clearly.
Old Tablet = Digital Cookbook
Cooking and using a tablet while getting messy may not be a great way to use a new tablet. But if you have an old tablet you certainly won't be as afraid of getting it dirty. Just download your favorite recipe app install it and get cooking. You might even want to get a stand so you can prop it up while cooking so you can read the recipe clearly.
Old Tablet = New Remote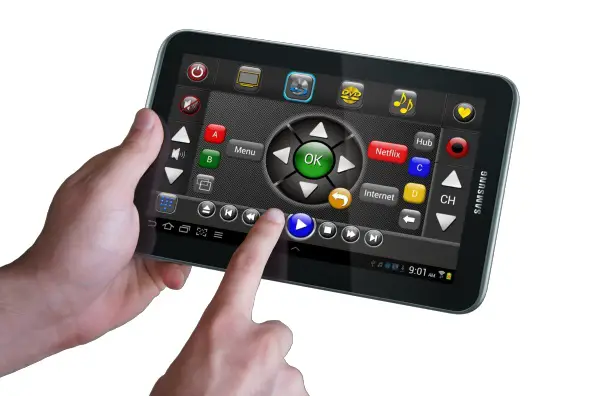 You old tablet is probably larger than your regular remote and certainly much easier to find. The TV SideView app which is available for Apple and Android is a really nice way to control your TV and entertainment center. Installing these apps is a breeze and you can look up the codes for DVD, Blu-ray players, stereos, and more to control the systems properly.
Old Tablet = Donate it!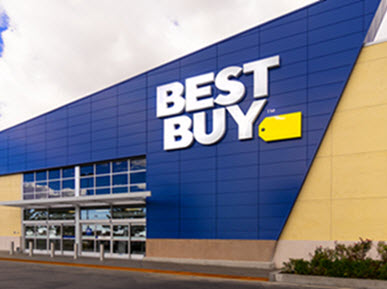 if you still can't think of a use for your old tablet please do not throw it away. There are students out there and schools that could really use your old tablet. If if you can't find the school or student that needs your old tablet you can take it to some big box stores that offer recycling programs such as Best Buy, Staples, and Office Depot. You might even get a credit for the old tablet if it isn't too out of date.
In Conclusion
As you can see there are many uses for your tablet. Just be creative and you will great uses for it everywhere. It's better for your pocketbook and the planet.