How to Watch British TV Abroad on the Internet: Watch Favorite TV Channels for Free at Home or Abroad via Computer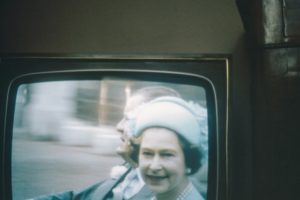 Technology is changing fast, and one of the latest innovations is the availability of TV over the internet. For people living abroad or frequent travelers, this means fast, easy, and virtually free access to favorite TV channels that would otherwise only be available through costly satellite subscriptions, not to mention an expensive hardware installation.
This article shows how people living abroad can watch live or recorded TV over the internet to comfort their own home for minimal cost.
TV on Broadband Internet
Broadband internet is now available worldwide either through the telephone network, a wireless solution, or even satellite for remote locations. With fast download speeds, broadband offers more than just the ability to surf the net faster; it can also be used to watch TV on a PC.
There are several ways to access favorite TV channels on a PC, including free or very cheap software downloads, paid subscription to live TV streaming online, or by setting up a more complex free private network internet service provider (ISP) address to view channels as if still based in the UK.
Free Digital TV on Your PC
Here are the current options for watching digital British TV when living or traveling abroad:
Use media shifting technology from a company like WatchUKTVAbroad.net; this requires installing a TV browser on the PC and connecting to the company's site to watch either live or recorded programs at leisure. Prices from just £3.99 per month.
Download free live TV streaming software from a reputable company like FilmOn and pay either a monthly or annual subscription from £8.30 per month to include selected adult channels if required.
Watch British TV channels for free using a virtual private network (VPN) internet address. This allows access to things like the BBC's iPlayer that is only available to UK residents. For just £4.95 per month, people living abroad can sign up for a VPN to "cloak" a foreign ISP address to make it look like it is actually a UK based ISP address.
If you are in the United States you can sign-up for a VPN service that will give you an IP based in England. Once you have the VPN connection, you should be able to view some British TV networks online.
All of the above solutions require a fast broadband connection speed, so the next thing to do is check how fast local broadband really is.
Do a PC Speed Check
Before signing up for any package offering TV over the internet, it's critical to check the local broadband connection speed. It must be at least 1 MB (megabyte) at all times, which really means that most users need a connection speed between 1.5 and 2 MB to guarantee live TV streaming without any interruptions.
At peak times, download speeds usually slow down due to the volume of people using the internet and, as live TV on a PC requires a minimum speed of 1 MB, if 1 MB is the maximum speed, then it can drop as low as 0.5 MB when everyone is trying to download the same thing.
Save Money Watching TV on Computer
Watching TV on the internet is the best way to save money versus installing an expensive satellite solution to see favorite channels abroad; it can even be done for free using a virtual private network. Just be sure to check the local broadband speed first to guarantee uninterrupted viewing or upgrade to a faster broadband solution.