Why are Private Numbers & Unknown still a huge issue in 2023?
Anonymous vs unknown? Your mobile phone rings, you look at your caller ID, and the number is labeled "Private" or  "Anonymous" or "Unknown." What do you do? Do you pick up the phone, let it get to your voicemail, ignore it, or block it?
Over 40% of ALL calls are SPAM calls (according to First Orion)!
With more and more people giving up their home landlines, smartphones are increasingly becoming an individual's first point of contact.
As a result, people don't want to be constantly bothered throughout the day by unknown or private number calls.
In this article will share some tips and tricks for answering private numbers without the hassle of getting bogged down in a nuisance, spam calls, telemarketing, or block it contact your phone service provider?
Top 5 Reasons why YOU NEED to learn more about Private Numbers?
What is a Private Phone Number? 
A "Private Number" is when the caller has intentionally blocked their personal number from coming up on caller ID. Private numbers are also known as unlisted numbers or an anonymous source call.
Depending on the make and brand of your smartphone, your service provider, or if your number is for a landline, a private number might show as "Private," "Private Caller," "Private Number," or even "Unknown Number." Most masked calls coming from inside the United States are labeled this way. A lot of phone call spammers use VoIP numbers to solicit people because they are able to create thousands of numbers on the fly.
Private numbers are used so a caller can block their number from showing up on your caller ID, for example, by entering *67 before making the call. Most telephone carriers offer this caller id blocking service and can be used on a per-call basis.
Landline telephone services and some wireless carriers provide features to continuously block caller id for outgoing calls. Subscribers generally have to pay monthly for this service, but when their number is registered with their provider as "private," they don't have to enter *67 (activates call block on most phones) before making a call.
Are private numbers dangerous?
There are various reasons calls are private, but numerous solicitations and spam calls abuse private numbers or unknown numbers to catch you off-guard.
Why Private Phone Number Phone Calls are a Concern?
With the number of robocalls, solicitations, and fraud happening today, it's important to be cautious when answering unidentified calls.
How do you know if the "private number" call you are receiving is not a spam caller? Here are some tips for unmasking private numbers and how to deal with them.
How to Deal with and Call Trace Private Phone Numbers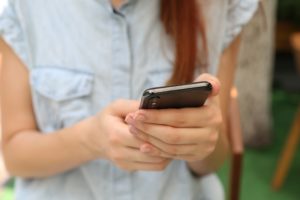 Let the Private Call Go to Voicemail
When you get a call and see on your caller ID information that it is a private caller, let the call go to voicemail (this is your best bet!). When in doubt, don't answer the phone; send it to voicemail. If the private caller leaves a message, you can then review the voicemail and decide if it's a legitimate call.
I personally use this method all the time, especially with voicemail transcription offered by most providers. You don't even have to listen to the voicemail. Transcription provides a written copy of the voicemail so you can read and review it. Sending private calls to voicemail is definitely the easiest way to handle these types of calls.
How to call back a private number? Dial *69 to Call The Private Number Back
How to call someone private and how to call back unknown number? If the caller did not provide a call back number, you can dial *69 call back last number. Using this feature does not give you the number but actually calls the number immediately back. I personally would not do this because I feel that legitimate callers will provide their contact information.
So my advice would be only to use this feature if you absolutely have to return the call and the caller forgot to leave their number, or if they did, but you couldn't hear all or part of the number. This feature doesn't always work and can only be used for the last call received, but it is worth trying to reach the caller.
How to call back a no caller id, restricted number or unknown number?
If your incoming call had no caller id which means it might be private, unknown or restricted, you can still try entering *69 on your phone and see if your call can be returned.
Purchase Anonymous Call Blocking
Purchase or subscribe to Anonymous Call Blocking or block calls from unidentified callers meaning to spam you. Most telephone service providers offer this service either for free or for a small monthly fee. If you enable this service, you will no longer receive anonymous or private number calls. You will not hear a ring or any other notification that you receive a call from a private or unknown number. In fact, callers will receive a message that you do not accept anonymous or private number calls, and they should disable it if they want to get through to you.
This is a great option for people who are inundated with spam calls. I think of this as a last resort option for customers. The downside of this feature is that you might miss calls that are legitimate and important. For example, many doctors and other healthcare professionals have private numbers to return calls from their cell phones or home phones.
When private numbers are permanently blocked, you don't get a call, but the blocked caller will receive a recording that states the recipient does not accept private or unknown calls. Permanently blocking calls can be an issue if the caller does not know how to disable caller id blocking, resulting in a considerable challenge to get in touch with you.
Check Cell Phone Call Records and Logs
Check your cell phone call records to find private phone numbers. Many cell phone carriers include a complete list of incoming and outgoing calls by date and time on your monthly cell phone bill.
On occasion, a phone number might show up on your call log that appears as an unknown or private caller on your caller ID. This option requires that you know the date and time the call came in to check it against the call logs.
Use a Service to do a Reverse Number Lookup to get the name or company before you call back
If you have a number only and no information like a name, you can use a reverse lookup to find additional information. There are some paid reverse lookup services such as whitepages.com and yellowpages.com. Sometimes, Google has some of the information like a name in some of its natural search results. A reverse lookup is generally a good option when the number belongs
to an individual or known business. In fact, there are many way to find names, addresses and phone using just the web!
Check if Phone Provider Offers Call Tracking
Some phone providers have a call tracking feature that can be used to find out the name and number of a private caller. The feature was initially developed to trace calls of a harassing or threatening nature.
This call tracking feature can be used by hitting *57 from a landline or #57 from a cell phone after receiving an unknown call and then follow the prompts. There is generally a small charge for this call tracing feature (sometimes called last call return). These call traces are advantageous if you need to file any legal action against the caller and may provide information so you can call them back.
Can u block a private number? – Use the iPhone "Block Caller" Feature.
Today's robocalls haves tens of thousands of unique phone numbers. Sometimes the phone's area code and prefix will be similar to yours! Blocking withheld numbers iPhone is easy and to setup.
If you go to your Phone App > Click the info icon > Block This Caller > Block Contact.
If the caller tries to call you again, the number will just ring and ring.
This is very useful since they will assume you are just not picking up.
If you do call back, try a android phone number masking app like Burner this an app alternative to a burner phone. There are many other Phone number apps on the market, if you visit your app store.
How to Block Specific Numbers on Android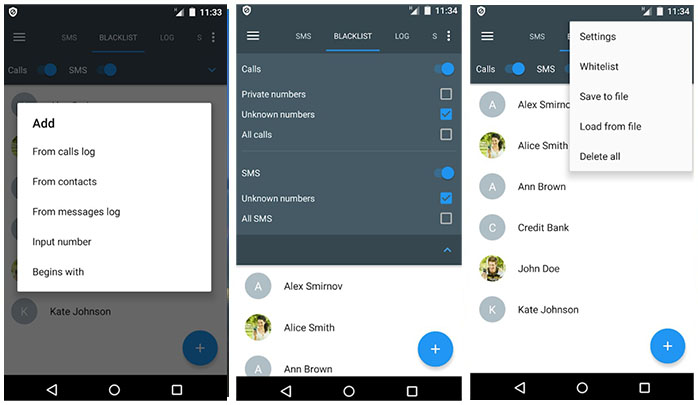 Please keep in mind that there are many versions of Android, so your steps to use these features might be somewhat different.
Go to your Android Phone App > Select Recent Calls / Call History > Select Number you Wish to Block > Report as Spam.
iPhone "Block Caller" Feature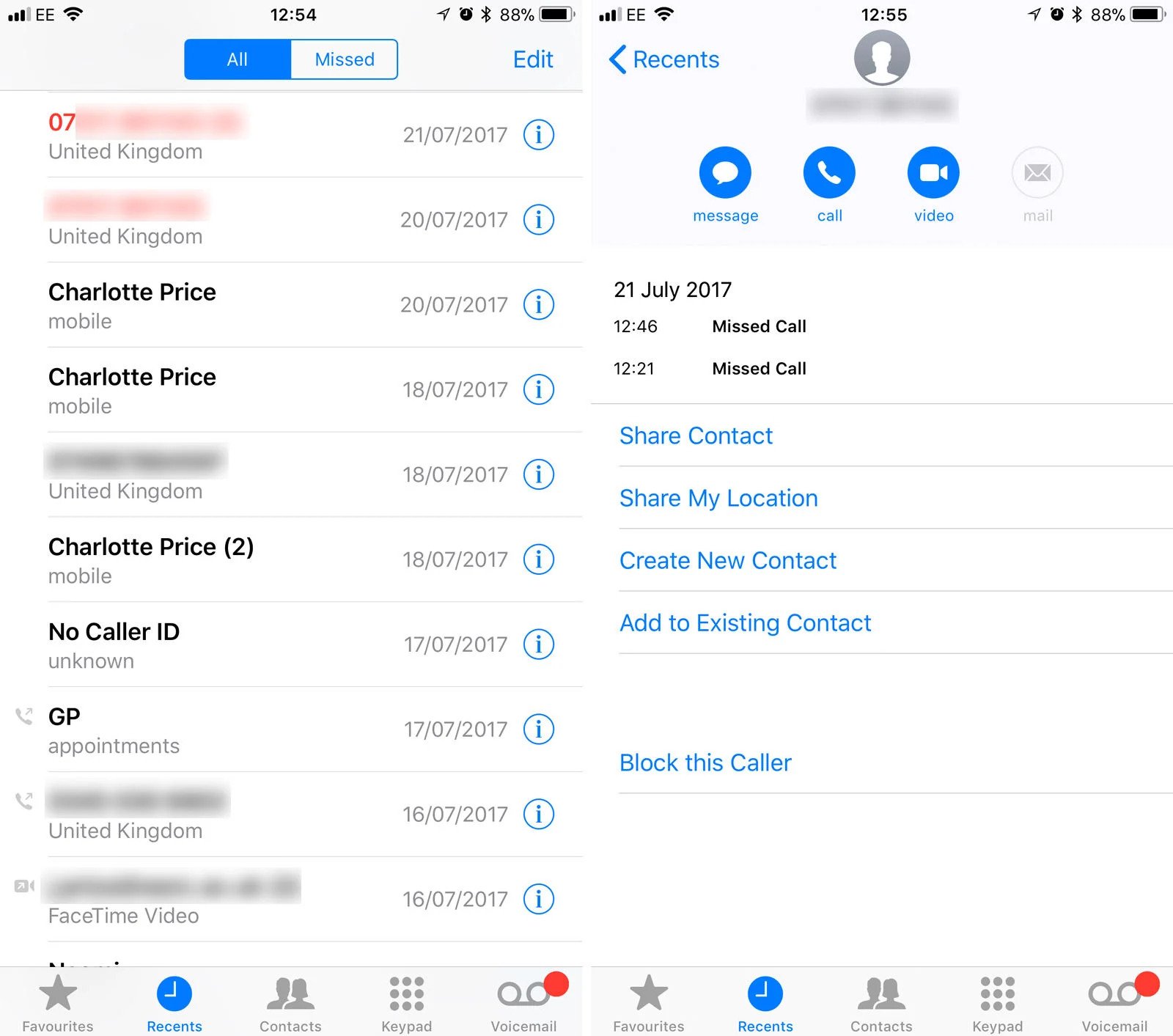 Today's robo-callers haves multiple phone numbers, with larger operations with tens of thousands of unique phone numbers. Sometimes the phone's area code and prefix will be similar to yours!
If you go to your Phone App > Click the info icon > Block This Caller > Block Contact.
If the caller tries to call you again, the number will just ring and ring.
This is very useful since they will assume you are just not picking up and make a difference in the mind of the caller.
Use an App on your iPhone or Android to Track Private Numbers.
There are some excellent options available on smartphones these days to reduce the number of spam calls. Here are some of our favorites!
TrapCall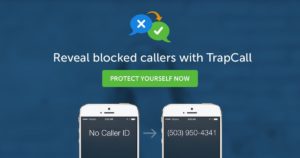 With an app called TrapCall, you may be able to reveal private numbers. The app has a monthly fee, which also enables a blacklist to block known robocalls and spam.
AT&T Call Protect
AT&T offers its customers access to "Call Protect." This service will block spam and robocalls at the carrier level. This service ATT block outgoing number
It's free for AT&T Mobility subscribers.
AT&T Call Protect also offers enhanced Caller ID and Reverse Number Lookup as well.
Verizon Call Filter
Verizon Wireless offers a new free version of Verizon Call Filters with most of its plans (excludes prepaid phones).
Much like AT&T's call protection, Verizon Wireless filters out spam and robocalls at the carrier level.
For an additional $2.99, you get an enhanced caller ID, a custom spam list, and more.
The app is available for both Android and iPhone.
The Hiya App – a Spam Phone Call Blocker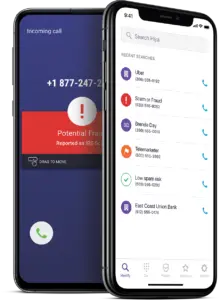 With the Hiya app, you can get advance notice or warning that the incoming call number is part of a known list of spam callers.
The standard app is free, but they also have a premium version, which is $2.99 per month or $24.99 per year.
It is available for both iPhone and Android.
RoboKiller – Another Spam Phone Call Blocking App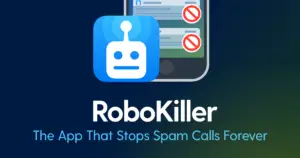 Robokiller is a unique app in that not only blocks spam calls and other nuisances, but it also tries to gives unwanted solicitors a hard time. It does this by letting customers select pre-recorded messages which are played when you get a robocall.
Like Hiya, it also has a large database/blacklist of spam callers.
RoboKiller is on Android is $2.99 per month or $24.99 per year.
Robokiller on iPhone is slightly more at $3.99 per month or $29.99 per year.
Please note there is a free 1 week trial to how well it works for you.
If these don't work, there are some cellular and landline providers that offer to reject all calls from private numbers.
Auto Reject Private Numbers Samsung Phones
Samsung offers a service to reject all private numbers. Read more about it here.
Tips For Tracing Threatening Private Phone Numbers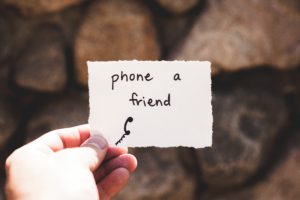 A common question is "can a blocked number be traced?". If you are receiving threatening, intimidating, aggressive telemarketers, scam, or scammer calls from a private caller ID, contact your cell phone provider and request to speak to its security department, which (depending on the provider's policies) may set up a call trace or request you file a complaint with local law enforcement. Neither course of action means the personal information associated with a private caller ID (such as the person's name, phone number, address) is released to you; however, it means authorities will take action on your behalf to halt that caller from making further phone calls to you.
If you find a phone number for an unknown caller, you can permanently block the number on your cell phone. Go to your recent calls log, find the number, click the "i" circle to the right of the number, scroll down and click "Block this Caller," and tap the "Block Contact" on the pop-up. These last two options are in red to make certain you want to block this number. If you blocked a number by mistake, or change your mind, find the number, and then in the information screen, scroll down and click "Unblock this Caller."
How to Make a Private Phone Call or Call a Number Anonymously?
How to call a number privately or call a number anonymously? After making such a fuss about receiving private calls, why would there be an occasion to make a private call? We aren't sure, but there are still ways to accomplish this.
Dial *67 and then the phone number you are calling. By dialing *67 before making your call, your number will be hidden and will not show up on the receiving caller ID. This service is generally free and works on both landlines and mobile numbers.
Block your number permanently by registering for a private number. This service is generally offered for landlines only, and there is a monthly fee to have a private, unregistered number, also called an unlisted number. A word of caution, having a private number may limit who receives your calls because, as noted earlier in the article, many people do not accept calls from private, unlisted numbers. To unblock your number, you can use the same tip above and dial *67 before making your call. When doing this in reverse, *67 will unblock an otherwise private number.
You can also hide your number by default on your cell phone by going to your IOS Settings, then Phone, Show My Caller ID, then change to show or not show your phone number. If any calls cannot go through because your number is unknown, just dial *82 before the phone number to unblock your own number.
Some cell phone carriers also provide the option to make your number permanently private, just like landline numbers. Reach out to your carrier and see what they provide and a fee for the service. You should also check your monthly statement to make sure you are not already subscribed.
Sign-up to a free phone service app and use that number to make private calls.
Are there Other Useful Phone Codes?
Some other very useful phone codes can be used with any touch-tone phone.
*60 – Call Block: Prevents calls from select phone numbers  (like a blacklist) and gives callers a recording that says you're not accepting calls.
*67 – Caller ID Block: Hides your phone number on Caller ID systems.
*69 – Call Return: Redials the last number that called you.
*70 – Call Waiting: Places your call on hold so you can answer another.
*72 – Call Forwarding: Forward your call to another phone number.
*77 – Anonymous Call Rejection: Blocks incoming calls from private callers.
*80 – Disable Call Block (*60) for blocked calls going outbound.
*82 – Disable Caller ID Block (*67)
*87 – Disable Anonymous Call Rejection (*77)
Final Words on Private Numbers
Dealing with private numbers and unknown numbers is a hassle. Please try to follow the tips above to reduce the number of spam calls you get.